AliExpress Review
My Favorite Online Shopping Website
Amazon Prime can't be beat for those who need it now. But if you have just a little bit of patience, you deserve a better option.
Background
AliExpress.com and Alibaba.com are both owned by the Alibaba Group, the largest retail company in the world. The two websites are both very similar e-commerce websites.
AliExpress is better for buying ready-made products in small quantities. Most people will only want to buy one or a couple pieces of an item. When looking for your next pair of cat ear headphones, or browsing for that perfect obscure gift, go with AliExpress.
Alibaba on the other hand, is better for attaining large quantities of a product, getting items tailor-made, or getting your own designs manufactured. To buy hundreds of LED flashlights, printed with your custom poodle logo to sell at your new dropshipping business, go with Alibaba. More on Alibaba in a future post.
Reasons to Switch to AliExpress
It's no secret that many products are made in China, where manufacturing is cheaper, then sold here at a markup in America. The middleman, whether it be Apple, Walmart, or Amazon, puts a markup on these products in order to make a profit.
So why can't we just cut out the middleman? That's where AliExpress comes in. AliExpress puts you in direct contact with the manufacturing facilities that make many of these products. Just about everything you could want can be found for cheaper on AliExpress.
Example
I buy a lot of different things from AliExpress, but chiefly it's electronics components for hobby projects. So let's look at an example of one of my purchases. I wanted to buy a small LCD display for use on a Raspberry Pi.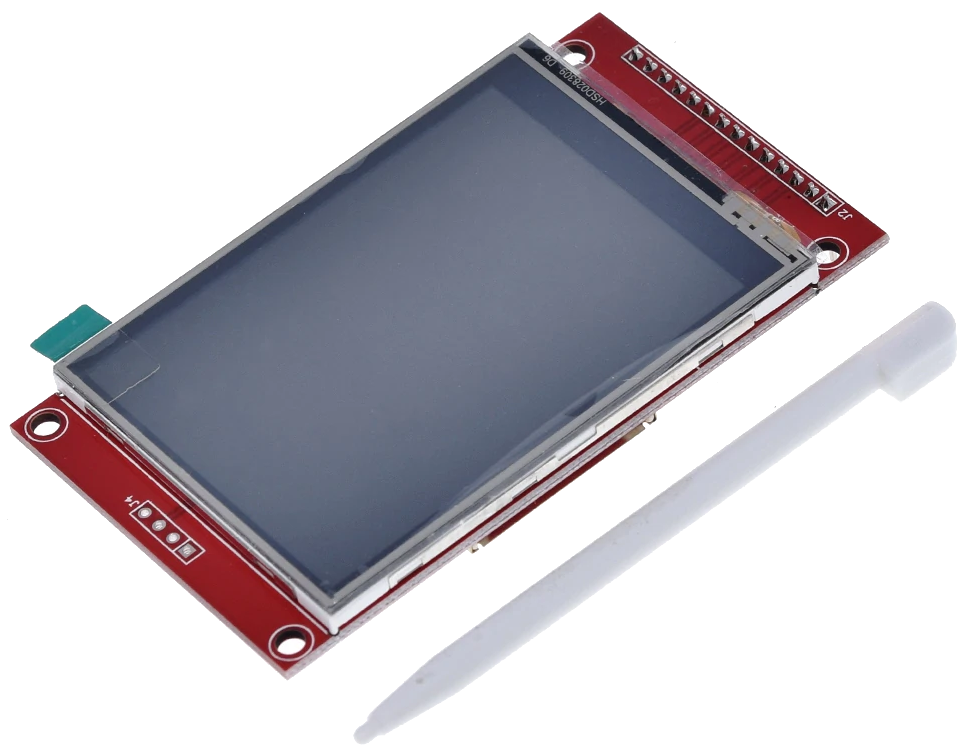 I eventually decided on this 2.8" 320x240 display and stylus, so let's look at similar displays from competitors.
Admittedly, there are some slight differences when compared to the official display. However, the Amazon product is exactly the same, at twice the price. That seller is probably ordering the display in bulk from AliExpress or Alibaba.
Additionally, due to some weird import laws, AliExpress standard shipping from China could actually be cheaper than shipping the same item from the next state over.
I haven't wired up the touch function yet, but otherwise, as can be seen above, it works perfectly.
Tips/Tricks
Truthfully, a lot of the merchants on AliExpress sell the exact same product. Just look at how similar those cat headphones are. Because of this, find the product you want, then choose based on the best seller.
If you need multiple items in the same category, avoid searching for both and trying to find the cheapest offering from different sellers. Instead, try to buy everything from one retailer. Say for example, you need an Aliexpress wig as well as Aliexpress hair extensions, search for one, then check the merchants store to see if they sell the other. Bundling your order will save on shipping, and merchants often give discounts, so that loyalty is rewarded more than shopping around.
Drawbacks
The biggest drawback is that most of these products are coming from China, and can take several weeks, or even up to a month or more to arrive.
Until the product arrives in America, AliExpress tracking information can be unreliable. Fortunately once USPS gets a hold of it, tracking information is a lot more accurate.
I haven't received any defective items from AliExpress, but even if I had, I wouldn't bother trying to get a refund. Products are cheap enough that it's probably better to replace a damaged item, rather than ship it all the way back to China. I've seen reviews where people received free replacements for defective items, without having to return the original, but as I haven't had any need to return items, I can't speak to any refund experience.
Personally, I would steer away from anything large. I don't want extreme shipping costs because of size and weight. The quality of products can be hit or miss, so it's also probably best to avoid anything reliant on performance. Buy things like solid state drives from more big name companies.
Conclusion
For those who have the patience, AliExpress is by far the best place to discover the items you need. There's no need to pay twice as much or more for advertising and brand names. The internet has allowed us to cut out the middleman, and purchase straight from the manufacturer.
Alibaba Group Holding Limited is a giant international tech company consisting of more than just Alibaba.com and AliExpress. Alibaba stock is traded on the NYSE under the ticker symbol BABA. No employees of It Came From the Internet have received any compensation for this post from Alibaba Group.